"Waiting On" Wednesday is a weekly event hosted by Breaking the Spine, where you pick a book that is coming out soon that you want to read.

Summary from Goodread:
From New York Times bestselling author Gilly Macmillan comes this original, chilling and twisty mystery about two shocking murder cases twenty years apart, and the threads that bind them.
Twenty years ago, eleven-year-olds Charlie Page and Scott Ashby were murdered in the city of Bristol, their bodies dumped near a dog racing track. A man was convicted of the brutal crime, but decades later, questions still linger.
For his whole life, filmmaker Cody Swift has been haunted by the deaths of his childhood best friends. The loose ends of the police investigation consume him so much that he decides to return to Bristol in search of answers. Hoping to uncover new evidence, and to encourage those who may be keeping long-buried secrets to speak up, Cody starts a podcast to record his findings. But there are many people who don't want the case—along with old wounds—reopened so many years after the tragedy, especially Charlie's mother, Jess, who decides to take matters into her own hands.
When a long-dead body is found in the same location the boys were left decades before, the disturbing discovery launches another murder investigation. Now Detective John Fletcher, the investigator on the original case, must reopen his dusty files and decide if the two murders are linked. With his career at risk, the clock is ticking and lives are in jeopardy…
Release Date:
September 18th 2018
My Notes:
I've read all of MacMillan's novels. I love her writing style and cannot wait for this one to come out.
Wishlist Wednesday is where you show a book that has been on your wishlist/TBR list for a while, the meme is hosted by Pen to Paper.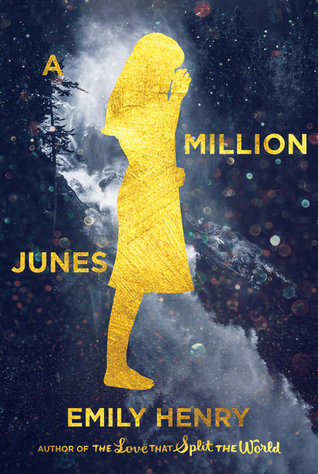 Summary from Goodreads:
For as long as Jack "June" O'Donnell has been alive, her parents have had only one rule: stay away from the Angert family. But when June collides—quite literally—with Saul Angert, sparks fly, and everything June has known is thrown into chaos.
Who exactly is this gruff, sarcastic, but seemingly harmless boy who has returned to their hometown of Five Fingers, Michigan, after three mysterious years away? And why has June—an O'Donnell to her core—never questioned her late father's deep hatred of the Angert family? After all, the O'Donnells and the Angerts may have mythic legacies, but for all the tall tales they weave, both founding families are tight-lipped about what caused the century-old rift between them.
As Saul and June's connection grows deeper, they find that the magic, ghosts, and coywolves of Five Fingers seem to be conspiring to reveal the truth about the harrowing curse that has plagued their bloodlines for generations. Now June must question everything she knows about her family and the father she adored, and she must decide whether it's finally time for her—and all the O'Donnells before her—to let go.
My Notes:

I got this months ago and need to finally read it!