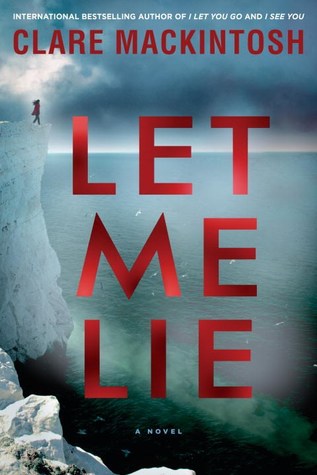 Summary from Goodreads:
In the newest psychological thriller from the New York Times bestselling author of I Let You Go and I See You, Clare Mackintosh brings us a gripping story about how those who love us never really leave us…
Two years ago, Tom and Caroline Johnson committed suicide, one seemingly unable to live without the other. Their adult daughter, Anna, is struggling to come to terms with her parents' deaths, unable to comprehend why they chose to end their lives. Now with a young baby herself, she feels her mother's presence keenly and is determined to find out what really happened to her parents. But as Anna digs up the past, someone is trying to stop her. She soon learns that nothing is as it seemed.
Release Date: March 13th 2018
My Review:
What I Liked:
Writing. This is my first experience reading Mackintosh and I now know that I enjoy her writing style.
Characters. Mackintosh introduced us to multiple characters (I won't be naming them all because of spoilers!) which I grew to love by the end of the novel. It is hard to say who my favorite is, just that Anna, and
Murray (the retired detective trying to help her) were both great characters.
Suspense. The novel had a slow burn/pace but that did not take away from the overall suspense. I felt the tension/suspense all of the way throughout the novel, and it was an enjoyable read!
Slow Burn. I struggled with the pacing in the beginning but as the novel went on I appreciated the slower pace. I felt that the focus on Anna, her child and husband, with the added in chapters, made the ending even more shocking and good.
Twists. This novel takes you on a ride all the way up until the end. A big revelation takes place midway through but it is the last 50 or so pages that shocked me. I did not see any of the reveals coming at all and I felt that Makintosh did a great job of crafting a unique ending.
I recommend checking out this mystery, it does have a slow pace but it worth the read.
My Rating:
5 Stars Out of 5 Stars