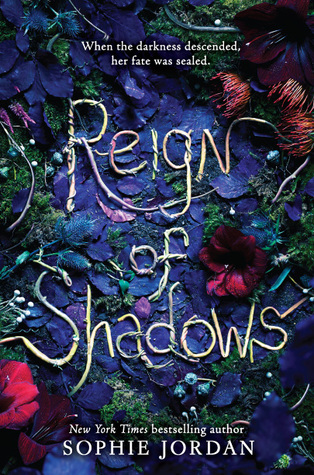 Summary from Goodreads:
Seventeen years ago, an eclipse cloaked the kingdom of Relhok in perpetual darkness. In the chaos, an evil chancellor murdered the king and queen and seized their throne. Luna, Relhok's lost princess, has been hiding in a tower ever since. Luna's survival depends on the world believing she is dead.

But that doesn't stop Luna from wanting more. When she meets Fowler, a mysterious archer braving the woods outside her tower, Luna is drawn to him despite the risk. When the tower is attacked, Luna and Fowler escape together. But this world of darkness is more treacherous than Luna ever realized.

With every threat stacked against them, Luna and Fowler find solace in each other. But with secrets still unspoken between them, falling in love might be their most dangerous journey yet.

With lush writing and a star–crossed romance, Reign of Shadowsis Sophie Jordan at her best.
My Review:
My fantasy expectations fell flat, I wanted magic, different creatures or world building but did not get that in this short novel.
It was basically a zombie novel in medieval/fairy tale world but with a heavy lack of the magic I was expecting.
The best aspects, aside from the fantasy ones, were the characters, and the romance between the two leads was okay.
I recommend this as a fun quick read but not as a fantasy novel.

My Rating:
Three Stars Out of Five Stars