Wishlist Wednesday is where you show a book that has been on your wishlist/TBR list for a while, the meme is hosted by
Pen to Paper.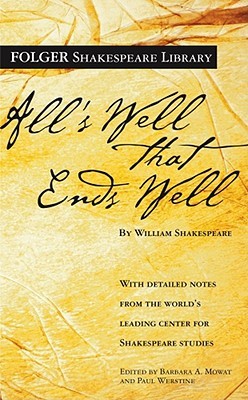 Summary from Goodreads:
All's Well That Ends Well
finds Helena rewarded for her ministries to the sick with the choice of any husband she wishes. Her choice, Bertram, is unwilling to have her as his wife and sets her a number of seemingly impossible tasks to complete before he will relent.
My Notes:
I want to jump back into reading all of the Shakespeare plays. I read about 7 last year and when I'm out of my reading slump I want to read the rest.