Wishlist Wednesday is where you show a book that has been on your wishlist/TBR list for a while, the meme is hosted by
Pen to Paper.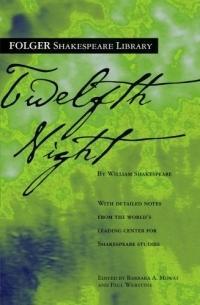 Summary from Goodreads:
Set in a topsy-turvy world like a holiday revel, this comedy devises a romantic plot around separated twins, misplaced passions, and mistaken identity. Juxtaposed to it is the satirical story of a self-deluded steward who dreams of becoming "Count Malvolio" only to receive his comeuppance at the hands of the merrymakers he wishes to suppress. The two plots combine to create a farce touched with melancholy, mixed throughout with seductively beautiful explorations on the themes of love and time, and the play ends, not with laughter, but with a clown's sad song.
My Notes:
I'm on a Shakespeare kick (I've almost finished 6 of his plays this year) and want to finally read this one! I loved She's The Man.