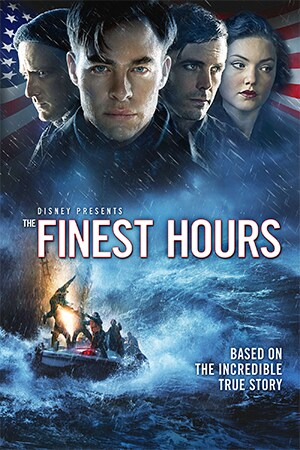 Summary from IMDB:
The Coast Guard makes a daring rescue attempt off the coast of Cape Cod after a pair of oil tankers are destroyed during a blizzard in 1952.
My Review:
I decided to check out this Disney movie from earlier in the year because I'm a fan of true story films and Chris Pine.
The graphics and the lighting within the film made it hard to watch and at parts I had a hard time figuring out what was happening. It was pretty obvious that everything was digitally created and that took away from the realistic aspect of the story.
The best aspect of the film was the characters, even if some of accents were hard to make out, the acting was great and Pine did an amazing job. Besides Chris Pine, Holliday Grainger who played his fiance did an amazing performance and I nearly teared up when the couple came together at the end. Casey Affleck and the others on the destroyed ship did a great job of bringing the realistic element that is expected with true stories to the film.
My favorite part of the plot was how the film rooted the whole thing with the romance between Chris Pine and Holliday Grainger, Bernie and Miriam. It focused on what was happening to each of them at sea and on land.
I recommend checking this despite the mixed reviews, it was an interesting film with good performances despite the graphics.
My Rating:
4 Stars Out of 5