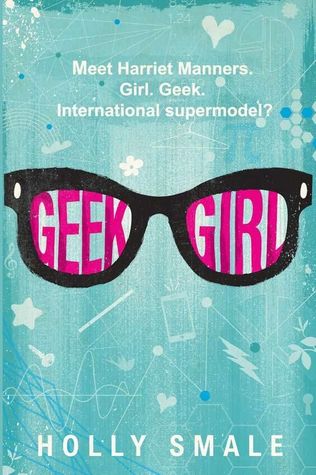 Summary from Goodreads:
Geek + runway = a hilarious runaway hit! This bestselling UK debut is full of humor and high-fashion hijinks—and now it's coming to America.
Harriet Manners is tired of being labeled a geek. So when she's discovered by a modeling agent, she seizes the chance to reinvent herself. There's only one problem: Harriet is the definition of awkward. Does she have what it takes to transform from geek to chic?
Geek Girl
is the first book in a hilarious new trilogy. It was also the #1 bestselling YA debut of 2013 in the UK, where it was shortlisted for the Roald Dahl Funny Prize and won the Waterstones Children's Book Prize for Best Book for Teens. With all the humor and fabulous shenanigans of Louise Rennison's
Confessions of Georgia Nicolson
and Meg Cabot's
The Princess Diaries
,
Geek Girl
is about to become an international superstar.
My Review:
I've had
Geek Girl
on my list for a while now and randomly discovered a copy at my library and I was able to read in one/two sittings.
I adored the main character, Harriet, she was relatable, funny, awkward, and made the book stand out as a favorite. There was not that many other characters that I enjoyed as much as Harriet besides her Father and her Stalker, Toby. The fact that Harriet is not perfect, she lies and creates chaos but she takes responsibility for her actions and is a rounded character.
Some of the things, like the whole Geek aspect, were a bit cliche but the things that Harriet does and the writing stands out as original and hilarious. The author made the material relatable, she did not just throw around the work geek, she made sure the details and the personality fit with it,.
I'm already planning how I'll get my hands on the next novels in the series. :)
I recommend checking this out if you need a fun book to read, it is a quick but good read.
My Rating:
4.5 Stars Out of 5.