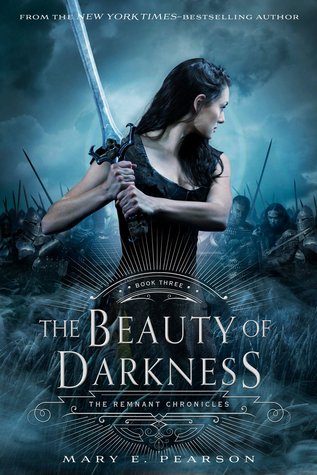 Summary from Goodreads:
Lia and Rafe have escaped Venda and the path before them is winding and dangerous - what will happen now? This third and final book in The Remnant Chronicles is not to be missed.
Bestselling author Mary E. Pearson's combination of intrigue, suspense, romance and action make this a riveting page turner for teens.
My Review:
I was not a huge fan of the first novel in this series but the second and third book blew me away!
It will be hard to review this without spoilers but the main message of this review is to go read this great series!!
I took a half star off just because of the length, it was a mammoth of a novel and I felt like some parts could have been shortened. Also, the novel could have been done from Lia's pov instead of switching between Lia, Rafe, and Kaden in my opinion.
Once again the main character, Lia, and the side characters like Pauline, Kaden and many others were written beautifully. As a reader I loved the characters and rooted for them to win.
My main love of this series is with the characters but the world building did get better throughout the series and I would love to see more set in this interesting world. I also enjoyed the fact that the fantasy was no confusing or heavy handed but instead it focused on the romance and the relationships/drama of the characters.
I would recommend
The Remnant Chronicles
to anyone who loves YA fantasy and kickass female characters.
My Rating:
4.5 Stars Out of 5