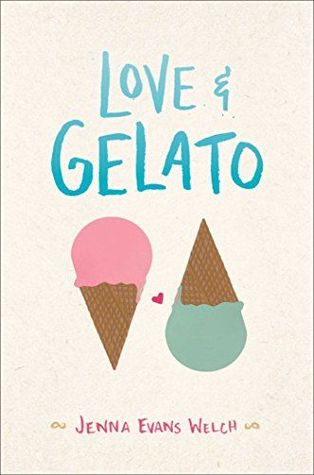 Summary from Goodreads:
A summer in Italy turns into a road trip across Tuscany in this sweeping debut novel filled with romance, mystery, and adventure.
Lina is spending the summer in Tuscany, but she isn't in the mood for Italy's famous sunshine and fairy-tale landscape. She's only there because it was her mother's dying wish that she get to know her father. But what kind of father isn't around for sixteen years? All Lina wants to do is get back home.
But then Lina is given a journal that her mom had kept when she lived in Italy. Suddenly Lina's uncovering a magical world of secret romances, art, and hidden bakeries. A world that inspires Lina, along with the ever-so-charming Ren, to follow in her mother's footsteps and unearth a secret that has been kept from Lina for far too long. It's a secret that will change everything she knew about her mother, her father—and ever herself.
People come to Italy for love and gelato, someone tells her, but sometimes they discover much more.
My Review:
I absolutely loved this 2016 debut novel, it had intense emotional moments, cute moments, tons of Italian (which is why I was glad I got the kindle version because I could translate the phrases) and the beautiful city of Italy.
I loved the majority of the characters, most of Lina (and Howard), and it was fun going from her present day in Italy to her mothers experiences in the past. The inclusion of the monuments and other sights in Italy was nice touch and it made me feel like I was there, and it also made me want some gelato.
Some elements of the plot were problematic, more toward the end with the romance, but I enjoyed it so much that I did not mind it. I thoroughly enjoyed the story line with Lina's mother and her quest to find out why her mother sent her Italy after her death.
If you need a fun and cute summer read, with a side of emotion, this is the book for you! :)
My Rating:
5 Stars Out of 5 Stars