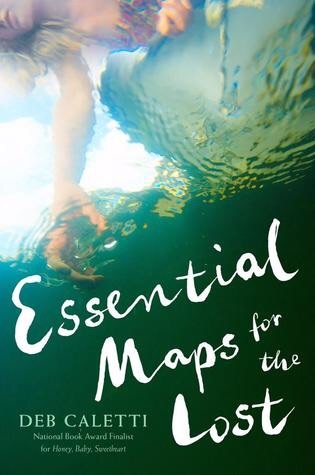 Summary from
Goodreads
:
There are many ways to be lost.
Sometimes people want to be lost. Madison—Mads to everyone who knows her—is trying her best to escape herself during one last summer away from a mother who needs more from her than she can give, and from a future that has been decided by everyone but her.
Sometimes the lost do the unimaginable, like the woman, the
body
, Mads collides with in the middle of the water on a traumatic morning that changes everything.
And sometimes the lost are the ones left behind, like the son of the woman in the water, Billy Youngwolf Floyd. Billy is struggling to find his way through each day in the shadow of grief. His one comfort is the map he carries in his pocket, out of his favorite book,
From the Mixed-Up Files of Mrs. Basil E. Frankweiler
.
When three lives (and one special, shared book) collide, strange things happen. Things like questions and coincidences and secrets—lots of secrets. Things like falling in love. But can two lost people telling so many lies find their way through tragedy to each other…and to solid ground?
My Review:
This happens to be my second novel that involves doggies (
The Unexpected Everything
was the first one) in the last two weeks and it was my favorite aspect of the tale.
It took me a while to get into the story, mainly because of the writing but as the novel went on I flew through it and started to love the characters, however, it would have been better with one POV. The prose was very lyrical, most of all in the first chapter, and it takes a bit to get into that, at least for me.
The main love interest and second POV, Billy, works a rescue shelter and in his off time steals dogs away from abusive owners. And I also loved Mads, and how the author used the novel
From the Mixed-Up Files of Mrs. Basil E. Frankweiler,
as part of the plot, I loved that novel s a child.
Once again I was expecting a summer read and instead found my heart hurting, I need to read the blurbs before I assume anything about contemporaries.
I recommend checking this out with you enjoy Caletti's writing.
My Rating:
Four Stars Out of Five