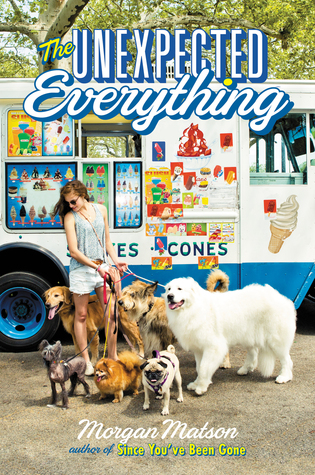 Summary from Goodreads:
Andie had it all planned out.
When you are a politician's daughter who's pretty much raised yourself, you learn everything can be planned or spun, or both. Especially your future.
Important internship? Check.
Amazing friends? Check.
Guys? Check (as long as we're talking no more than three weeks).
But that was before the scandal. Before having to be in the same house with her dad. Before walking an insane number of dogs. That was before Clark and those few months that might change her whole life.
Because here's the thing—if everything's planned out, you can never find the unexpected.
And where's the fun in that?
My Review:
I enjoyed the novel a lot but I believe it could have been a lot shorter 500 pages is way too much for the type of novel.
I was expecting a fluffy novel but I was pleasantly surprised with the serious topics like grief and parenting along with dog walking and a fun romance.
The romance was my favorite aspect of the novel, along with the two main characters, Andie and Clark, the fact that he is a fantasy writing was quite interesting. But I really enjoyed the father/daughter elements and story line and how their relationship grows.
However, I was not a big fan of the drama involving the friends, it seemed to be thrown in, and I wish that the novel had lost that and just kept the story line with her father and the romance.
I recommend checking this out if you enjoy fun reads and Matson's writing style.
My Rating:
Four Stars Out of Five Stars.