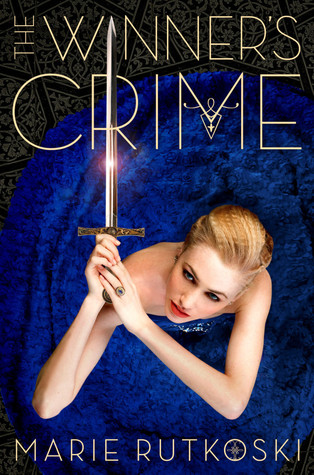 Summary from Goodreads:
Following your heart can be a crime

A royal wedding means one celebration after another: balls, fireworks, and revelry until dawn. But to Kestrel it means living in a cage of her own making. As the wedding approaches, she aches to tell Arin the truth about her engagement: that she agreed to marry the crown prince in exchange for Arin's freedom. But can Kestrel trust Arin? Can she even trust herself?

Kestrel is becoming very good at deception. she's working as a spy in the court. If caught, she'll be exposed as a traitor to her country. Yet she can't help searching for a way to change her ruthless world...and she is close to uncovering a shocking secret.

This dazzling follow-up to The Winner's Curse reveals the high price of dangerous lies and untrustworthy alliances. The truth will come out, and when it does, Kestrel and Arin will learn just how much their crimes will cost them.
My Review:
I'm glad that I finally picked up the sequel to
Winner's Curse
(which was a great novel) because the story just keeps getting better.
Romance is a huge part of this series, but not in the way you'd expect, the two main love interests Kestrel and Arin (the POVS in the story, which is kind of unneeded) have everything against them in both novels.
The two main characters are the best in the novel, some of the side characters are interesting but the majority of them are evil (like the emperor).
The world was expanded in this novel, and can't wait to see what happens in the next novel (ugh cliffhangers!).
I recommend checking out this series, it has a Game of Thrones feel without fantasy elements.
My Rating:
Four Stars Out of Five.