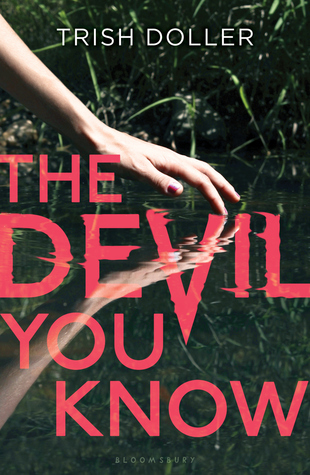 Summary from Goodreads:
Eighteen-year-old Arcadia wants adventure. Living in a tiny Florida town with her dad and four-year-old brother, Cadie spends most of her time working, going to school, and taking care of her family. So when she meets two handsome cousins at a campfire party, she finally has a chance for fun. They invite her and friend to join them on a road trip, and it's just the risk she's been craving-the opportunity to escape. But what starts out as a fun, sexy journey quickly becomes dangerous when she discovers that one of them is not at all who he claims to be. One of them has deadly intentions.

A road trip fling turns terrifying in this contemporary story that will keep readers on the edge of their seats.
My Review:
I'd been dying to check out this new thriller because of the interesting plot and the awesome cover/title.
It sadly did not live up to my expectations when it comes to thrillers, mainly because the twists were predictable and nothing intense really took place.
I liked the main character Cadie, but sometimes I wanted to shake her because of her horrible choices. She was the only character I liked, besides her brother who was barely in the book.
I recommend checking it out, it was an okay read.
My Rating:
Three Stars Out of Five