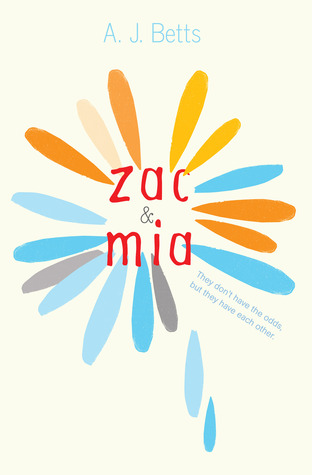 Summary from Goodreads:
Winner of the 2012 Australian Text Prize
"When I was little I believed in Jesus and Santa, spontaneous combustion, and the Loch Ness monster. Now I believe in science, statistics, and antibiotics." So says seventeen-year-old Zac Meier during a long, grueling leukemia treatment in Perth, Australia. A loud blast of Lady Gaga alerts him to the presence of Mia, the angry, not-at-all-stoic cancer patient in the room next door. Once released, the two near-strangers can't forget each other, even as they desperately try to resume normal lives. The story of their mysterious connection drives this unflinchingly tough, tender novel told in two voices.
My Review:
Despite the fact that this book is a lot like
The Fault in Our Stars
I really enjoyed it. I enjoyed reading from the POVS of Zac and Mia, even though Mia wasn't my favorite a lot of time (however I loved her by the end of the novel).
My main complaint is that it was not longer, I wanted more to happen in the 300 pages we were given. But I did end up tearing up a lot of time as you watch both Zac and Mia go through these horrible things (don't want to spoil things).
I recommend checking this out even if it a lot like
The Fault in Our Stars
. I will be looking out for more books by this author.
My Rating:
Five Stars Out Of Five