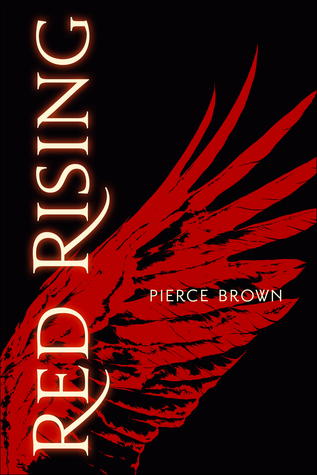 Summary from Goodreads:
The Earth is dying. Darrow is a Red, a miner in the interior of Mars. His mission is to extract enough precious elements to one day tame the surface of the planet and allow humans to live on it. The Reds are humanity's last hope.
Or so it appears, until the day Darrow discovers it's all a lie. That Mars has been habitable - and inhabited - for generations, by a class of people calling themselves the Golds. A class of people who look down on Darrow and his fellows as slave labour, to be exploited and worked to death without a second thought.
Until the day that Darrow, with the help of a mysterious group of rebels, disguises himself as a Gold and infiltrates their command school, intent on taking down his oppressors from the inside. But the command school is a battlefield - and Darrow isn't the only student with an agenda.
My Review:
This epic science-fiction/fantasy novel as been on my TBR for ages and I'm glad that I finally read it. The fact that grabbed the second novel from netgalley helped push me to pick up the first one.
Darrow has to be one my favorite male main characters of this whole year! (and that is up against Harry Dresden!) Plus the side characters really added something to the novel, Eo, Mustang, and Servo were my favorites. I also loved the plot and the world building that Brown did, he made you feel for the Reds and hate the Golds.
It would have been five stars but the setting stayed the same during 200 or so pages of the book and I felt like more could have happened. I hope the second one has more plot development because I want to see some revenge!
I recommend picking up this book if you like interesting plots and awesome characters.
My Rating:
Four Stars Out of Five