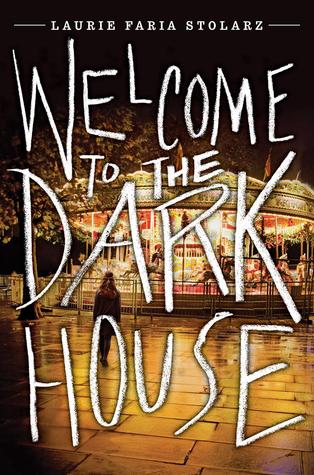 Summary from Goodreads:
What's your worst nightmare?
For Ivy Jensen, it's the eyes of a killer that haunt her nights. For Parker Bradley, it's bloodthirsty sea serpents that slither in his dreams.
And for seven essay contestants, it's their worst nightmares that win them an exclusive, behind-the-scenes look at director Justin Blake's latest, confidential project. Ivy doesn't even like scary movies, but she's ready to face her real-world fears. Parker's sympathetic words and perfect smile help keep her spirits up. . . at least for now.
Not everyone is so charming, though. Horror-film fanatic Garth Vader wants to stir up trouble. It's bad enough he has to stay in the middle of nowhere with this group—the girl who locks herself in her room; the know-it-all roommate; "Mister Sensitive"; and the one who's too cheery for her own good. Someone has to make things interesting.
Except, things are already a little weird. The hostess is a serial-killer look-alike, the dream-stealing Nightmare Elf is lurking about, and the seventh member of the group is missing.
By the time Ivy and Parker realize what's really at stake, it's too late to wake up and run.
My Review:
I picked this book up based on the cover and reviews, and I enjoyed it quite a bit. The plot was the best thing because it was unique and that made me keep reading. Plus the creepiness of the book did not disappoint. I've read a few of this authors other books, and now I'll make sure to check out the ones I haven't read of hers.
The build up to the mystery was well done, and I even enjoyed the duel POVs because we got to see each characters reactions and their nightmares. However, there were quite a few characters that annoyed me, but by the end they redeemed themselves in different ways. My favorites were Ivy and Parker, and it was clear that Ivy was the main character because she had the most chapters.
Stolarz did an amazing job of freaking me out, lol.
I'm not sure that I liked the ending, but it did leave it open for a sequel, one that I will gladly pick up.
My Rating:
Five Stars Out of Five