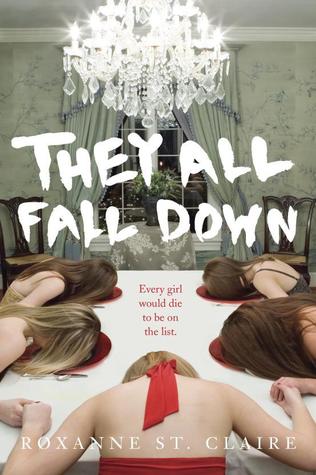 Summary from Goodreads:
Every year, the lives of ten girls at Vienna High are transformed.
All because of the list.
Kenzie Summerall can't imagine how she's been voted onto a list of the hottest girls in school, but when she lands at number five, her average life becomes dazzling. Doors open to the best parties, new friends surround her, the cutest jock in school is after her.
This is the power of the list. If you're on it, your life changes.
If you're on it this year? Your life ends.
The girls on the list have started to die, one by one. Is it a coincidence? A curse? Or is the list in the hands of a killer?
Time is running out for Kenzie, but she's determined to uncover the deadly secret of the list...before her number's up.
My Review:
I picked up this October release mainly because of the epic cover and it was a interesting read. It didn't blow my mind like other thrillers I've read this year (mainly Don't Look Back) but I did not see twist at the end of the book coming at all.
The main character Kenzie was okay, and seemed to be the only one who even wanted to figure out what was happening.
The only thing that bugged me was the whole Levi/Kenzie love story because it was the same thing we've seen over and over again. Bad boy everyone doubts that ends up having a heart that only the main character can bring out, ugh.
My Rating:
Four Stars Out of Five