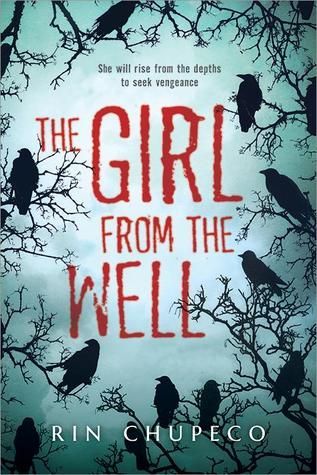 Summary from Goodreads:
You may think me biased, being murdered myself. But my state of being has nothing to do with the curiosity toward my own species, if we can be called such. We do not go gentle, as your poet encourages, into that good night.
A dead girl walks the streets.
She hunts murderers. Child killers, much like the man who threw her body down a well three hundred years ago.
And when a strange boy bearing stranger tattoos moves into the neighborhood so, she discovers, does something else. And soon both will be drawn into the world of eerie doll rituals and dark Shinto exorcisms that will take them from American suburbia to the remote valleys and shrines of Aomori, Japan.
Because the boy has a terrifying secret - one that would just
kill
to get out.
My Review:
This book has been on hold from the library for quite a while and just came in last week. I had been frustrated with a recent book (Breathe by Abbi Glines) and just wanted to sink my teeth into something amazing. And this was just the 200 paged book to get me out of my funk.
The POV in this book is so interesting because I haven't read a book from the ghosts/spirit POV that is not at rest and watch as they try and help people (or kill murderers, those parts was creepy but at least the ones she killed deserved it). Plus I really enjoyed the way the author wrote, it was really descriptive, I just wish she had used names instead of she because sometimes it was confusing. It is weird how you start to connect with the ghost and want to know what happened to her (and hate the evil ghost).
I recommend checking this out, I wish I had this during Halloween.
My Rating:
Four Stars Out of Five