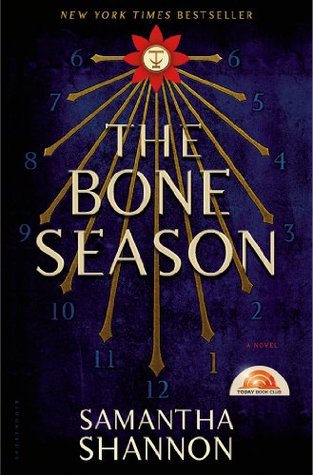 Summary from Goodreads:
It is the year 2059. Several major world cities are under the control of a security force called Scion. Paige Mahoney works in the criminal underworld of Scion London, part of a secret cell known as the Seven Seals. The work she does is unusual: scouting for information by breaking into others' minds. Paige is a dreamwalker, a rare kind of clairvoyant, and in this world, the voyants commit treason simply by breathing.
But when Paige is captured and arrested, she encounters a power more sinister even than Scion. The voyant prison is a separate city—Oxford, erased from the map two centuries ago and now controlled by a powerful, otherworldly race. These creatures, the Rephaim, value the voyants highly—as soldiers in their army.
Paige is assigned to a Rephaite keeper, Warden, who will be in charge of her care and training. He is her master. Her natural enemy. But if she wants to regain her freedom, Paige will have to learn something of his mind and his own mysterious motives.
My Review:
Months ago I had only made it two pages in this novel and put it down, and I'm glad that I made myself finally read this (and having the second book on my kindle helped).
I loved this book and the new world it shared with me, plus most of all I loved Paige, she was great character to follow (and also it did not have duel povs, so yay).
The only thing I had trouble with was the names of certain things, and too late did I realize that the back had a glossary, because I was reading the ebook. The side characters were well done and I loved Warden and the others.
But the plot was unique, and the romance was down played and did not happen until near the end, which was refreshing. I'm already planning on reading the second book, I cannot wait to see where this series heads.
My Rating:
Five Out of Five Stars