This meme is hosted by
Book Badger
.
1.
Shatter Me (#1)
by Tahereh Mafi. The first book in this series was not as good as the other two, mainly because more action happens later on (plus instant love, ugh). But Warner gets those 4 stars. :)
2.
Wither (#1)
by Lauren Destefano. The whole series was either a four of three star rating for me, the plot was interesting, but slow at times.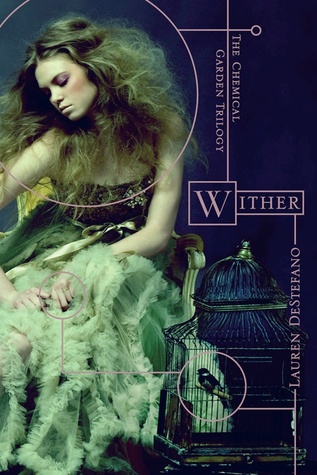 3.
Hemlock Grove
by Brian McGreevy. I mainly picked this up from the library because of the Netflix TV Show, and I really enjoyed it. The reason I gave it four stars is because parts of it were hard to follow.
4.
The Moon and More
by Sarah Dessen. Sadly, this is my least favorite Dessen book (four stars instead five, lol) because I had a hard time connecting with the main character.
5.
Ruin and Rising (#3)
by Leigh Bardugo. One of my favorite fantasy YA series, however I was not a fan of the ending.