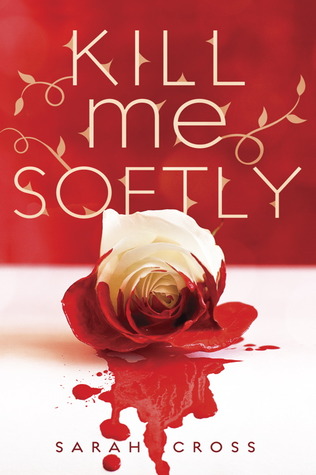 Summary from Goodreads:
Mirabelle's past is shrouded in secrecy, from her parents' tragic deaths to her guardians' half-truths about why she can't return to her birthplace, Beau Rivage. Desperate to see the town, Mira runs away a week before her sixteenth birthday—and discovers a world she never could have imagined.
In Beau Rivage, nothing is what it seems—the strangely pale girl with a morbid interest in apples, the obnoxious playboy who's a beast to everyone he meets, and the chivalrous guy who has a thing for damsels in distress. Here, fairy tales come to life, curses are awakened, and ancient stories are played out again and again.
But fairy tales aren't pretty things, and they don't always end in happily ever after. Mira has a role to play, a fairy tale destiny to embrace or resist. As she struggles to take control of her fate, Mira is drawn into the lives of two brothers with fairy tale curses of their own . . . brothers who share a dark secret. And she'll find that love, just like fairy tales, can have sharp edges and hidden thorns.
My Review:
I picked up and put down this book last year, and after finishing it I remember why. Instant-love, the first part of this novel was so full of it that it was hard to make myself read it (for a second time, lol).
The main reason I even wanted to read this series is because I got the second novel on Netgalley, and I'm a huge fan of fairy tales, which explains the name of my blog.
This could have been such an amazing story, where fairy tales are being lived out by young adults against their will (curses) but sadly the plot and the characters make it hard to read.
I might pick up the next book just to see what happens in the story.
My Rating:
Two Stars Out of Five