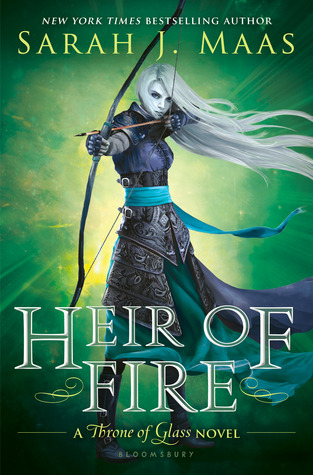 Summary from Goodreads:
Lost and broken, Celaena Sardothien's only thought is to avenge the savage death of her dearest friend: as the King of Adarlan's Assassin, she is bound to serve this tyrant, but he will pay for what he did. Any hope Celaena has of destroying the king lies in answers to be found in Wendlyn. Sacrificing his future, Chaol, the Captain of the King's Guard, has sent Celaena there to protect her, but her darkest demons lay in that same place. If she can overcome them, she will be Adarlan's biggest threat – and his own toughest enemy.
While Celaena learns of her true destiny, and the eyes of Erilea are on Wendlyn, a brutal and beastly force is preparing to take to the skies. Will Celaena find the strength not only to win her own battles, but to fight a war that could pit her loyalties to her own people against those she has grown to love
My Review:
I waited to finally pick up the third book in this series because I had read some negative reviews of it. I should have ignored those and just read more of this amazing series because I loved the latest edition more then the other two. The first novel was okay, the second was better, and the third has now made it onto a list of my favorite fantasy series.
This book was anything but a light read at 560 or so pages but the duel POV and the short chapters managed to make it fly by for me. The first half of the book is a bit slower as the story grows and we meet a whole bunch of new and amazing characters. Here is my favorites: Manon (her chapters were never boring), Rowan, and Sorscha.
I was on the edge of my seat during most of the book (even though it took me a bit to remember what happened in the other two) and love how the characters/the world is expanding. Plus it is nice to have a YA series that does not try and cram everything in two three books. I can't wait to get my hands on the next one.
I recommend the entire series, do not wait, just dive into this magical world.
My Rating:
Five Stars Out of Five