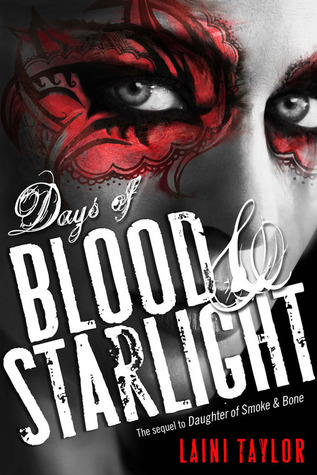 Summary from Goodreads:
Once upon a time, an angel and a devil fell in love and dared to imagine a world free of bloodshed and war.
This is not that world.
Art student and monster's apprentice Karou finally has the answers she has always sought. She knows who she is—and what she is. But with this knowledge comes another truth she would give anything to undo: She loved the enemy and he betrayed her, and a world suffered for it.
In this stunning sequel to the highly acclaimed Daughter of Smoke & Bone, Karou must decide how far she'll go to avenge her people. Filled with heartbreak and beauty, secrets and impossible choices, Days of Blood & Starlight finds Karou and Akiva on opposing sides as an age-old war stirs back to life.
While Karou and her allies build a monstrous army in a land of dust and starlight, Akiva wages a different sort of battle: a battle for redemption. For hope.
But can any hope be salvaged from the ashes of their broken dream?
My Review:
I finally managed to get a copy of this book from the library, and it took months, lol. (but sadly I almost had the third book but it was on hold for someone). I'm glad that I took the time to reread the first book so I could finally finish this amazing series.
It just continues to get better and better with each installment! Plus I loved the fact that the second book showed us a lot more of the side characters and added some new ones as well. I love Karou, however, my favorite in this series is tied between Ziri and Zuze (her most of all).
But, Ugh, the ending! I hate cliffhangers and it nearly destroyed my heart (no tears but a lot of feelings were had).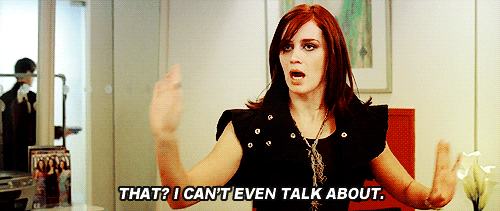 My Rating:
Five Stars Out of Five