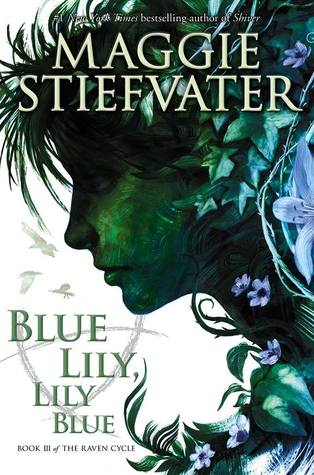 Summary from Goodreads:
There is danger in dreaming. But there is even more danger in waking up.
Blue Sargent has found things. For the first time in her life, she has friends she can trust, a group to which she can belong. The Raven Boys have taken her in as one of their own. Their problems have become hers, and her problems have become theirs.
The trick with found things though, is how easily they can be lost.
Friends can betray.
Mothers can disappear.
Visions can mislead.
Certainties can unravel.
My Review:
I nearly screamed when I saw that netgalley had gifted me with this book. It was number one on my list ever since I read the other two books in the series these last months.
Now I'm sad that I flew through this book, because it was fun to be back in the heads of Blue, Adam, Ronan (who sadly did not have his own POV this time around, and I wanted more of him) and Gansey. The twists and the revels are amazing, because it makes you want to keep reading and that the series will never end.
But the emotional parts of this book really hit me hard (they did in the other ones as well) and the series is becoming even darker.
I recommend checking this series out if you want to fall in love with some characters and have your heart-strings pulled.
My Rating:
Five Out of Five Stars