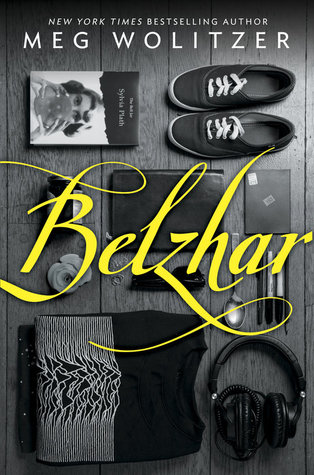 Summary from Goodreads:
If life were fair, Jam Gallahue would still be at home in New Jersey with her sweet British boyfriend, Reeve Maxfield. She'd be watching old comedy sketches with him. She'd be kissing him in the library stacks.
She certainly wouldn't be at The Wooden Barn, a therapeutic boarding school in rural Vermont, living with a weird roommate, and signed up for an exclusive, mysterious class called Special Topics in English.
But life isn't fair, and Reeve Maxfield is dead.
Until a journal-writing assignment leads Jam to Belzhar, where the untainted past is restored, and Jam can feel Reeve's arms around her once again. But there are hidden truths on Jam's path to reclaim her loss.
My Review:
I enjoyed this book, the plot was really interesting with the journals and the mix in of Plath. However, it dragged in a lot of places for me, which is something because the book was not even 300 pages.
I liked the main character Jam, but I would have liked Casey or another character as the main POV, I think that was my problem with the book. I did not connect with Jam very much.
I did not see the ending coming at all, it really shocked me so bad. I'm pretty sure I gave it one more star just because of the ending.
My Rating:
Four Stars Out of Five