1.
Want to Go Private?
by Sarah Darer Littman. The subject matter (about the dangers of the internet) was hard to handle so I did not enjoy reading this book.
2.
XVI
by Julia Karr. This one had so much adult content that it was hard to read, plus it did not feel like the YA book it was supposed to be.
3.
Willow
by Julia Hoban. The subject matter was hard to read for me, I don't tend to read or watch movies about cutting.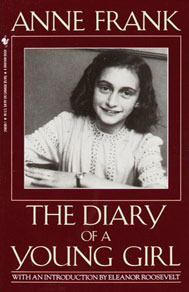 6.
A Primate's Memoir
by Robert M. Sapolsky. This was a book I had to read for college, and I think everyone had a hard time getting through it.
7
. Dime Store Magic (#3)
by Kelley Armstrong. This was when I stopped caring for this series, because I disliked this new main character. So it was hard for me to read.
8.
Blood Red Road
by Moira Young. I did not finish this book, because I hated how it was written.
9.
Under the Dome
by Stephen King. It was so long, and had a lot of adult content that it did not need.