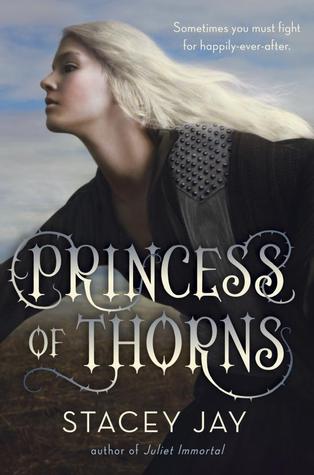 Release Date
: December 9th, 2014.
Summary from Goodreads:
Though she looks like a mere mortal, Princess Aurora is a fairy blessed with enhanced strength, bravery, and mercy yet cursed to destroy the free will of any male who kisses her. Disguised as a boy, she enlists the help of the handsome but also cursed Prince Niklaas to fight legions of evil and free her brother from the ogre queen who stole Aurora's throne ten years ago.
Will Aurora triumph over evil and reach her brother before it's too late? Can Aurora and Niklaas break the curses that will otherwise forever keep them from finding their one true love?
My Review:
I've read quite a lot of this author's books, mainly the fairy-tale ones, and I really enjoy her writing style. The tagline for this novel is that it is Game of Thrones meets Grimm Fairy Tales, I got the fairy tale part but not the Game of Thrones part.
My big disappointment with this one was the fact that there was too much focus on the romance in this and not enough of the fantasy. Plus it would have been interesting to have more fairy-tale aspects besides the Ogres and fairy aspects.
However, I really liked the main characters and their POVS (even if I'm not a fan of duel POVS, but this author tends to do those a lot) and I would love to read a sequel to this story.
My Rating:
Four Stars Out of Five