Summary from Goodreads:
Persephone (Sephy) Hadley, now an 18-year-old single parent, is raising her biracial daughter in a sharply divided alternate England, where black Crosses suppress the white Noughts. She faces pressure from both her less-than-understanding Cross family and her disintegrating Naught family, and everyone in between. When her brother-in-law's violent behavior leads to murder, Sephy provides a false alibi to save Jude, but doing so irreparably damages other lives.
My Review:
It was hard for me to finally pick up the second book in the series because the first one left me in pieces after the ending (no spoilers, don't worry).
I can put aside my hate for duel POVs when it comes to Blackman's writing, and I enjoyed Jude's voice because we got to know him (before it was from Callum's eyes). And Sephy's POV was just so beautiful.
And these books are an emotional roller coaster! Half-way through I nearly burst into tears, it took me longer to read this one because I had to take breaks in between the heart-breaking scenes, lol.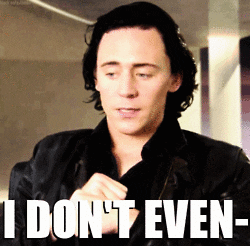 I recommend this series and I will be reading
Checkmate
soon. :)
My Rating:
Five Stars Out of Five