"Waiting On" Wednesday is a weekly event hosted by Breaking the Spine, where you pick a book that is coming out soon that you want to read.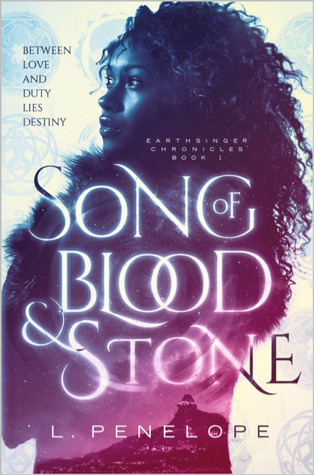 Summary from Goodreads:
A treacherous, thrilling, epic fantasy about an outcast drawn into a war between two powerful rulers.
Orphaned and alone, Jasminda lives in a land where cold whispers of invasion and war linger on the wind. Jasminda herself is an outcast in her homeland of Elsira, where her gift of Earthsong is feared. When ruthless soldiers seek refuge in her isolated cabin, they bring with them a captive--an injured spy who threatens to steal her heart.
Jack's mission behind enemy lines to prove that the Mantle between Elsira and Lagamiri is about to fall nearly cost him his life, but he is saved by the healing Song of a mysterious young woman. Now he must do whatever it takes to save Elsira and it's people from the True Father and he needs Jasminda's Earthsong to do it. They escape their ruthless captors and together they embark on a perilous journey to save Elsira and to uncover the secrets of The Queen Who Sleeps.
Thrust into a hostile society, Jasminda and Jack must rely on one another even as secrets jeopardize their bond. As an ancient evil gains power, Jasminda races to unlock a mystery that promises salvation.
The fates of two nations hang in the balance as Jasminda and Jack must choose between love and duty to fulfill their destinies and end the war.

Release Date: May 1st 2018
My Notes:
I won an early copy of this (I entered the giveaway based on the stunning cover) and it sounds like a great fantasy read.
Wishlist Wednesday is where you show a book that has been on your wishlist/TBR list for a while, the meme is hosted by Pen to Paper.

Summary from Goodreads:
Complete with exclusive photographs of the couple, this moving and engaging memoir written by Stephen Hawking's first wife covers the turbulent years of her marriage with the astrophysics genius, her traumatic divorce, and their recent reconciliation Professor Stephen Hawking is one of the most famous and remarkable scientists of our age and author of the scientific bestseller "A Brief History of Time, "which sold more than 25 million. In this compelling memoir, his first wife, Jane Hawking, relates the inside story of their extraordinary marriage. As Stephen's academic renown soared, his body was collapsing under the assaults of motor neurone disease. Jane's candid account of trying to balance his 24-hour care with the needs of their growing family reveals the inner-strength of the author, while the self-evident character and achievements of her husband make for an incredible tale presented with unflinching honesty. Jane's candor is no less evident when the marriage finally ends in a high-profile meltdown, with Stephen leaving Jane for one of his nurses and Jane marrying an old family friend. In this exceptionally open, moving, and often funny memoir, Jane Hawking confronts not only the acutely complicated and painful dilemmas of her first marriage, but also the relationship's faultlines exposed by the pervasive effects of fame and wealth. The result is a book about optimism, love, and change that will resonate with readers everywhere.
My Notes:

I picked up this memoir after watching the film, The Theory of Everything, years ago and need to finally read it! :)