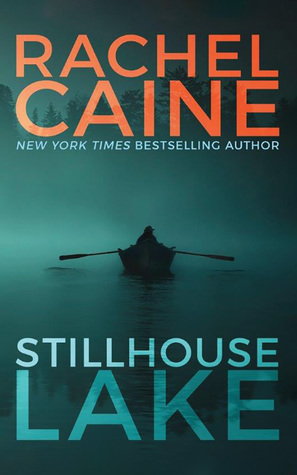 Summary from Goodreads:
Gina Royal is the definition of average—a shy Midwestern housewife with a happy marriage and two adorable children. But when a car accident reveals her husband's secret life as a serial killer, she must remake herself as Gwen Proctor—the ultimate warrior mom.
With her ex now in prison, Gwen has finally found refuge in a new home on remote Stillhouse Lake. Though still the target of stalkers and Internet trolls who think she had something to do with her husband's crimes, Gwen dares to think her kids can finally grow up in peace.
But just when she's starting to feel at ease in her new identity, a body turns up in the lake—and threatening letters start arriving from an all-too-familiar address. Gwen Proctor must keep friends close and enemies at bay to avoid being exposed—or watch her kids fall victim to a killer who takes pleasure in tormenting her. One thing is certain: she's learned how to fight evil. And she'll never stop.
My Review:
What I Liked:
Characters.
Besides the plot and great suspense the best aspect of the novel were the characters. The novel is told from Gina Royal, now Gwen Proctor, who four years ago discovered that her seemly perfect husband was a closeted serial killer. The novel mainly focuses on her two kids and their struggle as they are the run from harassment because of what their father did. It focuses a lot on Proctor's children because of her need to protect them but they were also great characters. I enjoyed the focus on family along with the thriller aspects and the fact that Caine did amazing character development. The other side characters that come along are interesting as well because the reader has no idea who the killer is out of the group.
Plot.
I felt that the plot was unique, something that I've read before, and that made me like the book even more. I was not expecting such an intense plot but that was what I received with this new series.
Suspense
. The novel does drag a bit in the middle, when the focus is on the main family, but it also does a great job of creating an intense and suspenseful atmosphere.
Opening/Ending.
Caine did a brilliant job opening up the novel with an intense prologue. I was riveted during that opening scene. The novel did slow down after that, which was a bit disappointing, but it picked up by the end. I loved the twists and turns that Caine threw at the reader, I binge read the last half of the novel because I needed to know what would happen next. I also did not see the ending or who the killer was coming at all.
What I Disliked:
Pacing
. The intense opening chapter set me up for a thriller/suspenseful novel but it took a while for the main mystery to pick up. I understood why the author wanted to focus on the day to day life of the family, to endear the reader to them before their lives were put in danger but it did drag the book out for me in the middle. However, once I got past the middle the whole novel intensified and I was glued to the book until the ending,
My Rating:
4 Stars Out of 5 Stars