"Waiting On" Wednesday is a weekly event hosted by Breaking the Spine, where you pick a book that is coming out soon that you want to read.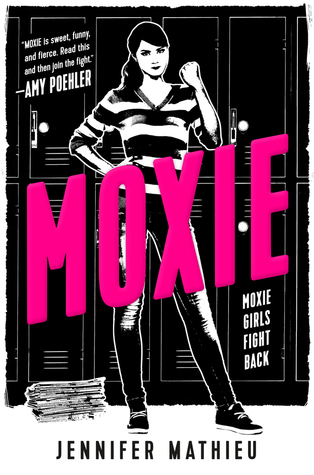 Summary from Goodreads:
An unlikely teenager starts a feminist revolution at a small-town Texan high school in the new novel from Jennifer Matheiu, author of The Truth About Alice.
MOXIE GIRLS FIGHT BACK!
Vivian Carter is fed up. Fed up with a school administration at her small-town Texas high school that thinks the football team can do no wrong. Fed up with sexist dress codes, hallway harassment, and gross comments from guys during class. But most of all, Viv Carter is fed up with always following the rules.
Viv's mom was a tough-as-nails, punk rock Riot Grrrl in the '90s, and now Viv takes a page from her mother's past and creates a feminist zine that she distributes anonymously to her classmates. She's just blowing off steam, but other girls respond. As Viv forges friendships with other young women across the divides of cliques and popularity rankings, she realizes that what she has started is nothing short of a girl revolution.
Moxie is a book about high school life that will make you wanna riot!
Release Date:
September 19th
My Notes:
I'm currently reading one of Mathieu's other novels (Afterward) and really liking it. So I will be checking this out in September! :)
Wishlist Wednesday is where you show a book that has been on your wishlist/TBR list for a while, the meme is hosted by Pen to Paper.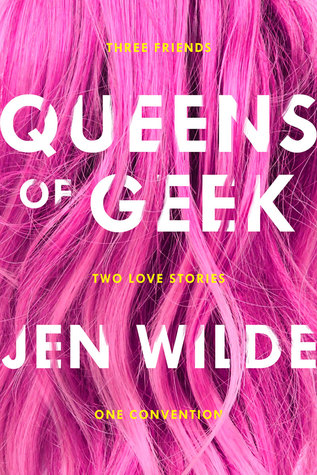 Summary from Goodreads:
When BFFs Charlie, Taylor and Jamie go to SupaCon, they know it's going to be a blast. What they don't expect is for it to change their lives forever.
Charlie likes to stand out. SupaCon is her chance to show fans she's over her public breakup with co-star, Reese Ryan. When Alyssa Huntington arrives as a surprise guest, it seems Charlie's long-time crush on her isn't as one-sided as she thought.
While Charlie dodges questions about her personal life, Taylor starts asking questions about her own.
Taylor likes to blend in. Her brain is wired differently, making her fear change. And there's one thing in her life she knows will never change: her friendship with Jamie—no matter how much she may secretly want it to. But when she hears about the Queen Firestone SupaFan Contest, she starts to rethink her rules on playing it safe.
My Notes:
I've heard some good things about this geeky novel. Plus, I have a ebook arc that I've been meaning to read for ages! :)