The Broke and Bookish.
1. Anna Dressed in Blood and Girl of Nightmares by Kendare Blake.
Notes: I won a giveaway last year that included these two books. I really want to read this series because I've enjoyed other books by Blake.
2. The Star-Touched Queen and A Crown of Wishes by Roshani Chokshi.
Notes: I have the first novel sitting on my shelf waiting for me to pick it up.
3.
Strange the Dreamer ( #1)
by Laini Taylor
Note: I've been dying to read this since I finished Taylor's other series. I hope to get it from the library soon.
4.
Shadow Run (Kaitan Chronicles #1)
by AdriAnne Strickland , Michael Miller
Note: I started reading this recently and want to finish it soon, it reminds me of
Firefly
. :)
5.
Touch of Power (Healer #1)
by Maria V. Snyder
Notes: I've only read one novel by Snyder but I want to read the rest of her series or at least finish one of them. I've had this on my kindle for ages.
6.
The Dark Days Club (Lady Helen #1)
by Alison Goodman
Notes: I know nothing about this series but the cover calls to me.
7.
Nevernight (The Nevernight Chronicle #1)
by Jay Kristoff
Notes:
I've heard great things about this series. I hope to check it out this summer.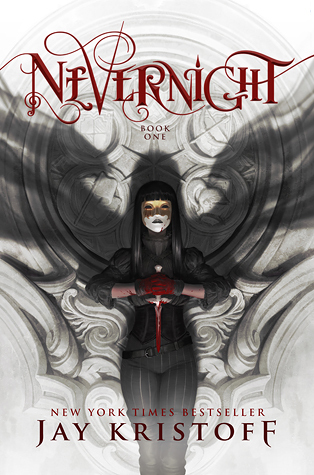 8.
Given to the Sea (Given Duet #1)
by Mindy McGinnis
Notes: McGinnis is slowly becoming a favorite author of mine. This is the only book I have yet to read.
9.
Firstlife (Everlife #1)
by Gena Showalter
Notes:
Another one I'm picking based off of the cover alone.
10.
Seven Black Diamonds (#1)
by Melissa Marr
Notes:
I'm a fan of Marr's novels and hope to read this series soon. It sounds interesting.