The first week in a while that I have not won a single Goodreads giveaway XD I still enter them every day just for fun. :)
Reviews:
Review
: Like a River Glorious (The Gold Seer Trilogy #2) by Rae Carson
Review
: Ceremony by Leslie Marmon Silko
Review
: Cymbeline by William Shakespeare
Review
: Braided Lives: An Anthology of Multicultural American Writing
Free Books:
I completed my first free month of
Book of the Month
and picked out
The Sun is Also Star
by Nicola Yoon. I've already read it but really wanted it on my shelf :))) I'm thinking of using my christmas money this year to get myself another 3 months.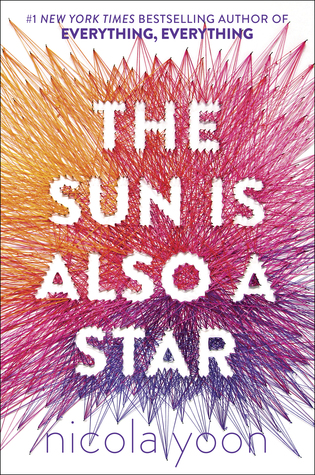 Library:
The Star-Touched Queen by Roshani Chokshi
For Review:
At Close Range by Laura Griffin
The Wanderers by Meg Howrey
The Butcher's Hook A Novel by Janet Ellis
Borrowed:
Wicked by Joanne Fluke (I borrowed this and other Fluke books from my grandma)