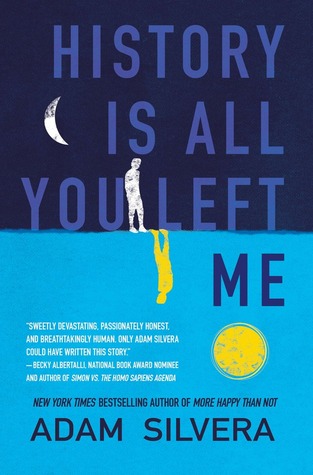 Summary from Goodreads:
OCD-afflicted Griffin has just lost his first love, Theo, in a drowning accident. In an attempt to hold onto every piece of the past, he forges a friendship with Theo's last boyfriend, Jackson. When Jackson begins to exhibit signs of guilt, Griffin suspects he's hiding something, and will stop at nothing to get to the truth about Theo's death. But as the grieving pair grows closer, readers will question Griffin's own version of the truth both in terms of what he's willing to hide and what true love means.
My Review:
I snagged an early copy of this from my university library and was so excited to read it since I liked More Then This.
There were some flaws: the pacing of the novel, the writing sometimes confused me, and some of the choices the main character makes but overall it was a heartbreaking and great read.
It was refreshing to read a new YA novel without multiple POVS and Griffin was an amazing main character that I connected with.
The novel was only 256 pages but the content and detailed writing style made it seem longer than it was.
It was an interesting take on romance and grief that departs from a majority of YA romance fiction today.
I understood the ending, there were some choices near the end I disliked but the ending itself was a great wrap-up of the story.
I recommend checking out Silvera's newest novel when it comes out, it was touching and unique.
My Rating:
4 Stars Out of 5