The Broke and Bookish.
Top Ten Tuesday: Books On My Fall TBR List #105
I'm going to leave out my required reading for class, it is a pretty long list, so only fun reading! :)
1. The
Outlander
Series by ,
Voyager
book 3 and
Drums of Autumn
book 4. I'm planning listening to the audiobooks while walking around campus and while working on papers. :) I'll keep going in the series if I finish these two.
2. The last two novels in
The Mortal Instruments Series
by Cassandra Clare,
City of Lost Souls
and
City of Heavenly Fire.
I bought a copy of the 5th novel (I had a gift card, which is usually the only time I buy a book for more then $3 or less) and I'm planning on getting the 6th one at the local library.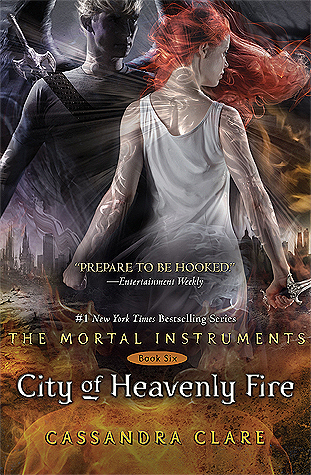 3.
The Library at Mount Char
by Scott Hawkins. I'm starting this one soon, I won it from a goodreads giveaway a while ago and it sounds pretty interesting.
4.
Open Road Summer
by Emery Lord. I'm in a fluffy contemporary mood
(even in October, lol) and this one has been on my list for a while.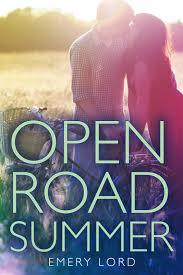 5.
The Season
by Jonah Lisa Dyer, Stephen Dyer. Another book I won from Goodreads and really want to read soon. It seems like it will be funny.
6.
Carry On
by Rainbow Rowell. I bought this all the way back in December and still need read it.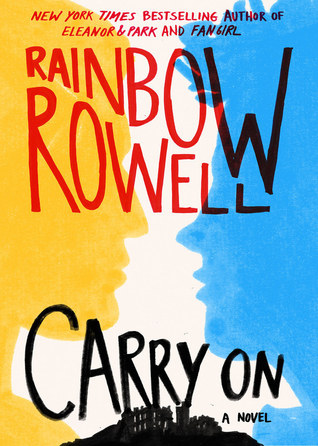 7. I have various ARCs I want to read.
8.
Morning Star (Red Rising #3)
by Pierce Brown. I want to finally finish this series. :) It is the year of finishing series, if only I could do the same with TV, lol.
9.
Slaughterhouse-Five
by Kurt Vonnegut. I have a copy of this and want to read it soon because it is banned book week.
10.
Like a River Glorious (The Gold Seer Trilogy #2)
by Rae Carson. The first novel was an okay read but since I won the second one from Goodreads I decided to give it chance.