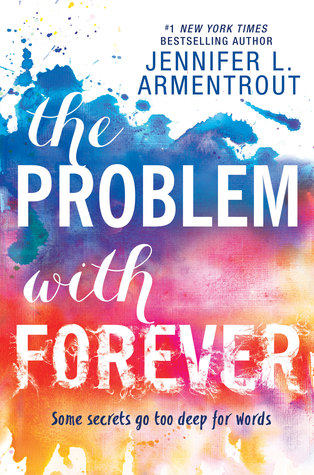 Summary from Goodreads:
For some people, silence is a weapon. For Mallory "Mouse" Dodge, it's a shield. Growing up, she learned that the best way to survive was to say nothing. And even though it's been four years since her nightmare ended, she's beginning to worry that the fear that holds her back will last a lifetime.
Now, after years of homeschooling with loving adoptive parents, Mallory must face a new milestone—spending her senior year at public high school. But of all the terrifying and exhilarating scenarios she's imagined, there's one she never dreamed of—that she'd run into Rider Stark, the friend and protector she hasn't seen since childhood, on her very first day.
It doesn't take long for Mallory to realize that the connection she shared with Rider never really faded. Yet the deeper their bond grows, the more it becomes apparent that she's not the only one grappling with the lingering scars from the past. And as she watches Rider's life spiral out of control, Mallory faces a choice between staying silent and speaking out—for the people she loves, the life she wants, and the truths that need to be heard.
My Review:
I have not had any time for reading so I took my time with this one, spending a few days on it (which never happens) and I'm glad I did. It helped me get out of semi-slump, mainly I was so stressed about grades/homework I was not reading for fun :(
I'm hoping that Armentrout writes another novel for this series, either a sequel or a companion novel about one of the other characters like Katie McGarry does.
The main reason I gave this 5 stars was the characters, I adored Mallory and liked Rider (and loved the side characters) and everything they went through had me in tears and feeling everything.
The various messages embedded throughout the novel, about the past not ruling your life (this really hit me) and others were so amazing and deep.
The plot itself was so original and it stood out in compassion to other contemporary ya novels, and the fact that it was almost 500 pages really helped develop everything and the pacing was perfect for me.
I recommend checking out this contemporary, it has cute moments but be prepared for tears.
My Rating:
5 Stars Out of 5