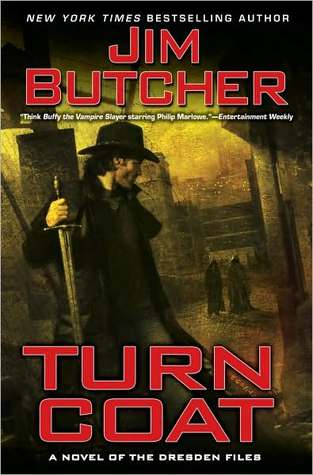 Summary from Goodreads:
When it comes to the magical ruling body known as the White Council, Harry keeps his nose clean and his head down. For years, the Council has held a death mark over Harry's head. He's still thought of as a black sheep by some and as a sacrificial lamb by others. But none regard him with more suspicion and disdain than Morgan, a veteran Warden with a grudge against anyone who bends the rules.
Like Harry.
So when Morgan turns up asking for help, Harry isn't exactly eager to leap into action. Morgan has been accused of treason against the White Council, and there's only one final punishment for that crime. He's on the run, he wants his name cleared, and he needs someone with a knack for backing the underdog.
Like Harry.
Now Harry must uncover a traitor within the Council, keep a less than agreeable Morgan under wraps, and avoid coming under scrutiny himself. And a single mistake may cost someone his head.
Like Harry...
My Review:
I will never get sick of reading about Mouse and Mister. :)
It was great reading about some of my favorite characters, Molly, Harry, Thomas, and Murphy, and some of the reason why I'm not reading this series faster is that I don't want to end.
While I enjoyed another adventure with Dresden I was not as hooked by this novel compared to the others, which is why it took me ages to finally read and finish it.
However, I'm hoping the next few novels pick up a bit more, and I cannot wait to see what happens with Thomas, or if Dresden/Murphy actually comes to pass. :)
I recommend checking out the whole series, it is long but good.
My Rating:
Four Stars Out of Five