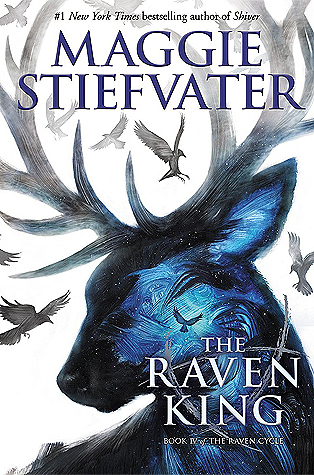 Summary from Goodreads:
Nothing living is safe. Nothing dead is to be trusted.
For years, Gansey has been on a quest to find a lost king. One by one, he's drawn others into this quest: Ronan, who steals from dreams; Adam, whose life is no longer his own; Noah, whose life is no longer a lie; and Blue, who loves Gansey… and is certain she is destined to kill him.
Now the endgame has begun. Dreams and nightmares are converging. Love and loss are inseparable. And the quest refuses to be pinned to a path.
My Review:
Over the two years I've come to adore The Raven Cycle, the amazing characters, the audiobook, and the beautiful writing.
It did not take me long to fall back in love with the characters, Ronan, and Blue were by far my favorite of the four.
No spoilers, but there was some couple/ship developments that made me jump with joy and smile. :) So look forward to that.
The ending was okay, I was not completely satisfied with it but I did enjoy the twists and developments with the characters.
I recommend checking out this amazing novel because it was written so well and had characters that I loved.
My Rating:
Five Stars