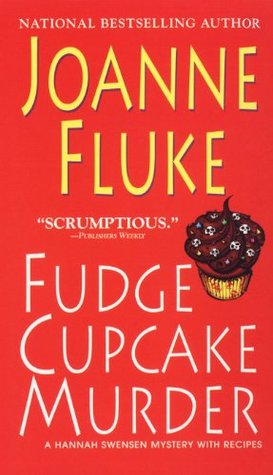 Summary from Goodreads:
Lately, something's been getting Hannah down. Perhaps it's the local sheriff's election. For years, Sheriff Grant has been the main control of the city. But now, Hannah's brother-in-law, Bill, is fighting for it too. When Sheriff Grant's body is found in the Dumpster behind the school where Hannah is teaching her cooking class, it seems like everyone suspects Bill--except Hannah. Hannah wants to figure out who the culprit really is--but can she?
My Review:
I read a wide range of novels and I just love reading Flukes cute mystery novels, they are a nice break from classics from my school work and some of the intense novels I read.
I would have given this five stars if Hannah had finally stopped the ongoing love triangle, the reason why I really liked the last novel was because it lacked that aspect. I really hate love triangles but adore the main character of the series and the other characters (maybe not her love interests).
The mystery this time, of who killed the Sheriff, was really interesting.
One of my favorite side stories was Hannah trying to find healthy food her cat would eat.
I'm getting back into cooking so I might try out some of the fun recipes from the books, like the Fudge cupcakes or apple oat bars.
I recommend checking out this cute series for the great characters and recipes.
My Rating:
Four Stars Out of Five