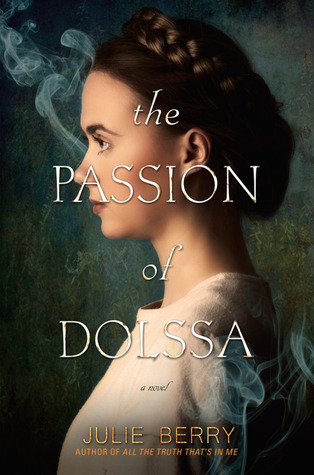 Summary from
Goodreads
:
Dolssa is a young gentlewoman with uncanny gifts, on the run from an obsessed friar determined to burn her as a heretic for the passion she refuses to tame.
Botille is a wily and charismatic peasant, a matchmaker running a tavern with her two sisters in a tiny seaside town.
The year is 1241; the place, Provensa, what we now call Provence, France—a land still reeling from the bloody crusades waged there by the Catholic Church and its northern French armies.
When the matchmaker finds the mystic near death by a riverside, Botille takes Dolssa in and discovers the girl's extraordinary healing power. But as the vengeful Friar Lucien hunts down his heretic, the two girls find themselves putting an entire village at the mercy of murderers.
My Review:
I was uncertain that I would enjoy this novel because I did not click with Berry's other one and the names of people/places tripped me up for the majority of it.
However, I was able to get past that and in the end I really enjoyed the novel and felt connected with the tale and the amazing characters. Plus, her other novel had the whole 'you' style of writing and this one did not.
I'm not a huge historical fiction person, I tend to stay away from the genre, but thanks to this novel I might try to read it more.
I was not a fan of the various POV changes, this one had way too many, I would have just liked POVS from Bostille and Dolssa.
The ending of the 1241 tale was good but there were some extra chapters that confused the heck out of me.
I recommend checking out this novel if you enjoy historical fiction and Berry's writing style.
My Rating:
Four Stars Out of Five