"Waiting On" Wednesday is a weekly event hosted by
Breaking the Spine
, where you pick a book that is coming out soon that you want to read.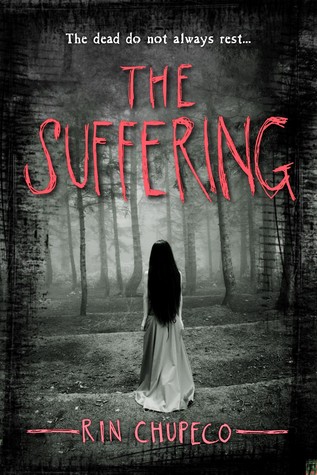 Summary from
Goodreads
:
Over the last year I've gone against faceless women, disfigured spirits, and grotesque revenants. Some people keep dangerous hobbies; skydiving and driving at monster truck rallies and glacier surfing. Me? I cast my soul into the churning waters of potential damnation and wait for a bite.

It's been two years since Tark Halloway's nightmare ended. Free from the evil spirit that haunted him all his life, he now aids the ghostly Okiku and avenges the souls of innocent children by hunting down their murderers. But when Okiku becomes responsible for a death at his high school, Tark begins to wonder if they're no better than the killers they seek out.

When an old friend disappears in Aokigahara, Japan's infamous 'suicide forest', both must resolve their differences and return to that country of secrets to find her.

Because there is a strange village inside Aokigahara, a village people claim does not exist. A village where strange things lie waiting.

A village with old ghosts and an ancient evil – one that may be stronger than even Okiku…
My Notes:
The first book was pretty interesting and I can't wait to see what happens next.