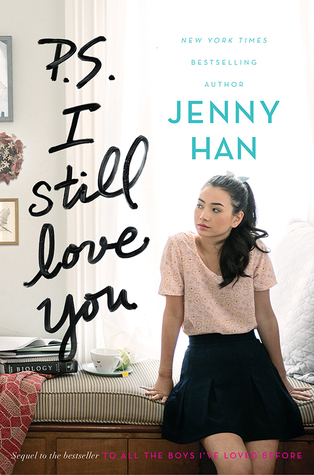 Summary from Goodreads:
Lara Jean didn't expect to really fall for Peter.
She and Peter were just pretending. Except suddenly they weren't. Now Lara Jean is more confused than ever.
When another boy from her past returns to her life, Lara Jean's feelings for him return too. Can a girl be in love with two boys at once?

In this charming and heartfelt sequel to the New York Times bestseller To All the Boys I've Loved Before, we see first love through the eyes of the unforgettable Lara Jean. Love is never easy, but maybe that's part of what makes it so amazing
My Review:
I adored the first book in the series because the idea was brilliant. This one fell a little flat because it was missing the element of the letters, however, it was still super cute.
The best part of the book was the main character Lara Jean, she is a bit naïve, but I still love her. Plus, I loved the crazy amount of baking she does in these books. But do not read this if you are hungry because you will want some of her chai cookies.
The love interests in this were okay, I'm not sure if I like Peter (but he does do some nice things) or John better (I didn't like the fact that she was talking to him while with Peter).
The side characters were great, I love the group of friends that grew up together.
I recommend picking up this series for some light summer reading.
My Rating:
Four Stars Out of Five.