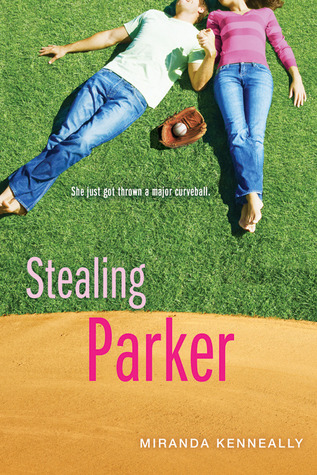 Summary from Goodreads:
Red-hot author Miranda Kenneally hits one out of the park in this return to Catching Jordan's Hundred Oaks High.

Parker Shelton pretty much has the perfect life. She's on her way to becoming valedictorian at Hundred Oaks High, she's made the all-star softball team, and she has plenty of friends. Then her mother's scandal rocks their small town and suddenly no one will talk to her.

Now Parker wants a new life.

So she quits softball. Drops twenty pounds. And she figures why kiss one guy when she can kiss three? Or four. Why limit herself to high school boys when the majorly cute new baseball coach seems especially flirty?

But how far is too far before she loses herself completely?
My Review:
I'm on a YA Contemporary and Miranda Kenneally kick at the moment and enjoying all of her novels. I only have one book left to read of hers (before her new one comes out this year) which is kind of sad. :(
I enjoyed this one even more than the first, mainly because of Parker, she was an awesome main character, and I'm glad that we get to see her and Will in the third book as well (compared to Jorden who did a tiny cameo in this book near the end). I connected with her because I understand how hard it is to deal with judgemental people.
I recommend checking this out.
My Rating:
Four Out of Five Stars.