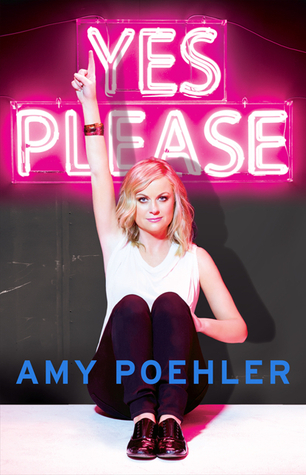 Summary from Goodreads:
In Amy Poehler's highly anticipated first book, Yes Please, she offers up a big juicy stew of personal stories, funny bits on sex and love and friendship and parenthood and real life advice (some useful, some not so much), like when to be funny and when to be serious. Powered by Amy's charming and hilarious, biting yet wise voice, Yes Please is a book is full of words to live by.
My Review:
I've been dying to read this book and it was just as funny and great as I was hoping it would be.
However, there are some touchy subjects (drugs, etc) so I wouldn't recommend it to younger readers.
My favorite part of the section about her TV show Parks and Rec, I love that show so much. :)
Plus now I have this need to watch her old SNL skits, her movies, and Parks and Rec, lol, binge time. :)
I recommend reading this mainly for the laughs and how awesome she is.
My Rating:
Four Out of Five Stars.