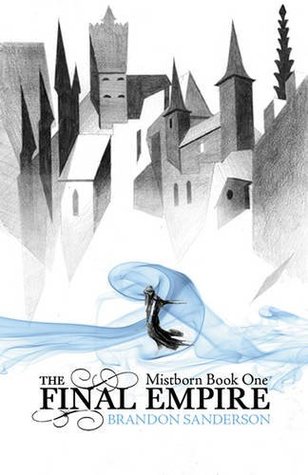 Summary from Goodreads:
In a world where ash falls from the sky, and mist dominates the night, an evil cloaks the land and stifles all life. The future of the empire rests on the shoulders of a troublemaker and his young apprentice. Together, can they fill the world with colour once more?
In Brandon Sanderson's intriguing tale of love, loss, despair and hope, a new kind of magic enters the stage - Allomancy, a magic of the metals.
My Review:
I'm glad that I finally decided to start this series (and I have the first three books to binge read) and it did not fail to live up to the hype.
Vin was by far my favorite character, it was fun watching her learn how to be a Mistborn and a Noble at the same time. But, Kelsier was great as well, and I want to see more of his character and his past in the other books.
I was on the edge of my seat during the last half of the novel, and love when twists happen. The novel is around 640 pages but once you get sucked into the world it feels like it ends too fast. So, I recommend have the other books in the series on hand. :)
I recommend checking out this series, it is a perfect first venture into adult fantasy.
My Rating:
Five Stars Out of Five